Make that three out of nine.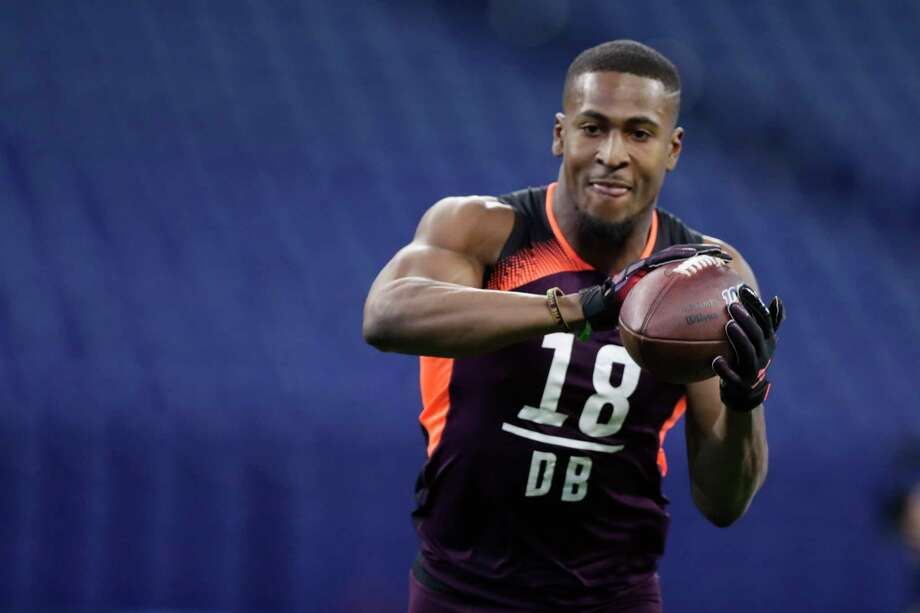 With the rookie minicamp starting on Friday, the Raiders are making an effort to get all of the rookies under contract so they can get to work. Both tight end Foster Moreau and defensive end Quinton Bell signed their rookie deals, and now, a third player has joined them.
Thursday afternoon, the Raiders announced that cornerback Isaiah Johnson, who was selected with the 129th overall pick in the 2019 NFL Draft, had signed his rookie contract. He is now officially a part of the team and will be joining defensive backs Taver Johnson to prepare for the upcoming season.
Originally a wide receiver, Johnson tallied 21 receptions for 208 yards during his first two seasons at the University of Houston. However, he switched to cornerback as a junior, playing in 22 games while learning the position. During his final two seasons, Johnson tallied 115 tackles, including 88 solo, along with four interceptions and 12 passes defensed.
Johnson had an impact once again as a senior, starting 10 of the 11 games in which he played. He tallied 66 tackles, two for a loss, and intercepted another two passes. He also led the Cougars with seven passes defensed. As the newest member of the Oakland Raiders, he will join what is becoming a crowded secondary and will compete for snaps with Daryl Worley, Gareon Conley, and Trayvon Mullen.
While Johnson may not actually see the field early for the Oakland Raiders, outside of some special teams work, he does bear considerable upside. As Mike Mayock explained during his post-draft press conference, the former Houston cornerback provides defensive coordinator Paul Guenther and his assistant coaches with more versatility against the high-flying AFC West offenses. Finding someone to shut down Mike Williams and Keenan Allen in Los Angeles, along with the assortment of talented options in both Denver and Kansas City was a major priority, and he believes that Johnson helps achieve that goal.
"Boy, we love him," Mayock said following the draft's conclusion. "We think he complements Trayvon Mullen. Very similar guys. Long, they both run. Talk about 6-foot-2, 200-pound guys that run 4.4. They're perfect in what we do. We're a press corner team. Jimmy O'Neil, our defensive backs coach, he's happier than I've ever seen him. So now we have some long, press corners that go along with Gareon and everybody else that we have. Gareon Conley, (Daryl) Worley, and all our guys. Bottom line, we're ecstatic with those corners."
With Moreau, Bell, and Johnson all under contract, the Raiders are nearing a complete roster. They just have to get Josh Jacobs, Hunter Renfrow, Johnathan Abram, Clelin Ferrell, Trayvon Mullen, and Maxx Crosby under contract. The team is nowhere near finished with the big goal, but they are drawing ever closer.